Merrithew™ V2 Max Plus™ Reformer Bundle
Merrithew™ V2 Max Plus™ Reformer Bundle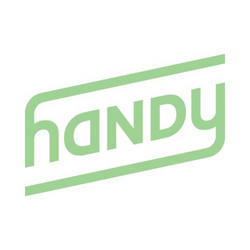 Professional Handy Assembly for $99
Book a professional to help assemble any equipment. All bookings and inquiries are handled by Handy. Learn more
Merrithew™ V2 Max Plus™ is an impressive Pilates Reformer. We offer multiple vertical frame heights that add challenge and variation to your routine. The convenient mat converter and smooth-gliding carriage allow for pleasant, supported mat and Cadillac exercises. The adjustable footbar, headrest, and gear positions make it the perfect exercise companion for all different levels of practitioners! Boasting shiny aluminum rails, sleek black vinyl, and a wood base, this makes a handsome addition to your wellness space. It also includes easy-roll wheels for more accessible movement or repositioning.
HIGH QUALITY & USER FRIENDLY
The V2 Max Plus™ is highly adjustable to the user, providing a fully personalized experience. Explore standing movement with the traveling eye hooks that allow leg and arm springs to attach to locations at the sides or back of the frame. Durable springs provide support while optional accessories uplift a vigorous practice and customize to your level of intensity. The Jumpboard and Cardio Tramp® accessories expand your cardio, standing, and plyometric options! 
DIFFERENCE

 BETWEEN THE 

SPX, V2, &

 

REHAB REFORMERS
SPX® Max Reformer Series: 9" Height
The SPX® Max is Merrithew's most cost-effective professional Reformer. Built lower to the ground than the V2 Max Reformer, the SPX also has a narrower frame. At 56cm (22 inches) wide, the SPX Reformer easily fits into multi-use facilities, and multiple units can be stacked when not in use. The SPX Max Reformer with Vertical Stand allows you to store the SPX Max vertically, perfect for facilities that use the same room for non-Reformer based fitness classes. The SPX Max Plus Reformer adds a Vertical Frame with Merrithew's innovative, retractable rope system and traveling pulleys, combining the capabilities of a Reformer with a Cadillac for a variety of three-dimensional movements. For those working with taller clients, consider an extension upgrade of up to 15 cm (6 inches). 

V2 Max™ Reformer Series; 16" Height
Merrithew's V2 Max™ Reformer series comes at a standard height and is a popular choice for boutique studios, clubs, and fitness facilities with dedicated Pilates spaces. The V2 Max Plus adds a Vertical Frame to the V2 Max Reformer, expanding exercise options and potential to serve a wider client base. Extension upgrades of up to 15 cm (6 inches) are also available.

Rehab V2 Max Reformer: 22.5" Height
For those fitness and physical therapy professionals working in a rehab setting, in a fitness facility with a rehab client base, or catering to a senior or mobility-challenged client base, the Rehab V2 Max Reformer series is ideal. Featuring a higher carriage for easier mounts and dismounts, the Rehab V2 Max Reformer opens up possibilities for working with a broad base of clients of varying levels of ability. Extension upgrades and Vertical Frames are also available for the Rehab V2 Max.
INCLUDES
Mat Converter
Reformer Box with foot strap
Padded Platform Extender
Maple Roll-Up Pole
DVD: Essential Reformer, 3rd Edition
DETAILS
Reformer includes
High-Traction Reformer Feet with Wheels
High Precision Spring Package – 5 Reformer Springs (3 × 100%, 1 × 50%, 1 × 25%)
5 neoprene spring covers for noise reduction
Soft Reformer loops
Patented Retractable Rope System – makes changing rope lengths a breeze
Carriage Stopper
Easy-roll wheels on both ends of the Reformer
Half-Trapeze Tower includes
Vertical frame equipped with 2 push-through springs, 2 roll-down springs with maple roll-down bar, 2 arm springs with foam grip handles, 2 leg springs with padded long spine straps, 2 extension straps, 2 traveling spring hooks, 2 traveling pulleys, and a safety chain. 
FEATURES
Built to withstand continuous, high-intensity studio use with durable vinyl upholstery and dense EVA foam to provide maximum comfort and accurate proprioceptive feedback
High-Traction Reformer Feet provide superior grip with all floor surfaces during high-energy Jumpboard or Cardio-Tramp® Rebounder workouts. Made of durable silicon rubber and PVC
Patented Retractable Rope System with recoiling rope reels for easy adjustments. Long ropes add increase range of motion and fluidity to exercises – allowing for more programming options
Carriage glides over sleek C-channel aluminum rails, using a patented rolling mechanism for a smooth, friction-free ride
Enhanced Springs are built to withstand vigorous use with Jump Boards, Cardio Tramp® Rebounders and other Reformer accessories and secure quickly and safely
3 head bar positions, 6 carriage stopping positions, 3 headrest positions, 4 foot bar positions
Robust and adjustable four-position foot bar drops easily into cradle to regulate hip and knee flexion
1" thick wooden standing platform and pommel-style shoulder rest support a wide range of body weights
Gear bar slots into three different positions to adjust tension easily
Shoulder rest stay securely in place and detach easily for storage
Easy-roll wheels make it a breeze to move or reposition
Optional Mat Converter – allows for Mat Work exercises on a comfortable, raised surface
New Comfort Footbar is easier on sensitive feet and hands
Some assembly required 
SPECS
Carriage Dimensions:
Width: 

24 in / 61 cm

Length: 

38.5 in / 98 cm

Height from Floor: 

16 in / 40.6 cm
Reformer Dimensions & Weight:
Width: 

30 in / 76.2 cm

Length: 

97 in / 2.5 m

Weight: 

145 lbs / 65.8 kg
Weight capacity: 350 lbs / 159 kg
INTERNATIONAL SHIPPING:
As an authorized Merrithew™ US dealer, we are not allowed to sell this product internationally. If you're having trouble finding a product that can be shipped internationally, please contact us at support@pilatesconnector for assistance.
ASSEMBLY DIFFICULTY:
MEDIUM
2+ Main Carry: We recommend having a friend or family member assist when moving the package to the desired location in your home or studio.
Assembly Duration: We estimate this product would take around 1 hour to assemble, without taking any breaks, based on past user experience.
Pilates Assembly Service:

 

It's up to you! The package comes about 60% already put together. You'll need to add minor features. If you don't have a friend or family member who can move the package we recommend ordering the Pilates Assembly service. 

Pilates assembly service is offered during the checkout section for a flat fee.