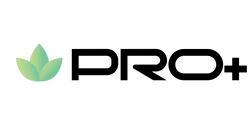 Members Only Benefits
Get exclusive PRO+ pricing and savings on bulk orders, and access to the largest Pilates product selection as a PRO+ Member. Plus, other benefits and rewards. Need immediate assistance placing an order or answering a question? Call or email a Pro rep now: 1-855-246-4336 or Support@ModernReform.com.
Exclusive Pricing & Savings
With PRO+ only pricing and special discounts on bulk orders, you can buy more and save more on business-friendly terms. PRO+ pricing is recommended to any Fitness Professional who is purchasing more than 1 fitness equipment.
Earn Money as an Affiliate
That's right, you can make money every time an order is placed with your discount code. Not only will your referral participant get discounts, but we'll send you cash for the recommendation as well. 
Unlimited Inventory Selection
Want an item but it's not listed on our website? No worries, all Pro Program Benefits Members get access for special order accessories upon request. Simply email your request to Support@ModernReform.com, tell us you're a PRO+ Member, and we'll get your customized order placed promptly.
Join as a Pilates Instructor. For Free.