VitaBarre Metro Double Bar Wall Mount Studio Barre (Wood)
VitaBarre Metro Double Bar Wall Mount Studio Barre (Wood)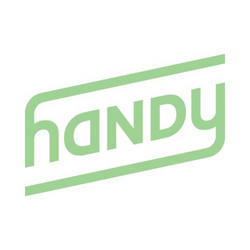 Professional Handy Assembly for $99
Book a professional to help assemble any equipment. All bookings and inquiries are handled by Handy. Learn more
A High Quality Wall Mounted Barre
Our wood double barre system was designed to be everything you need. It's great for Ballet and Fitness routines. Made of high quality, sanded smooth natural wood. It provides the look and feel you expect from a premium ballet barre
Specifications
Barres are Natural un-finished wood 1-1/2" or 1-3/4" diameter, sanded smooth – ideal for hands of all sizes.
Brackets are made of heavy gauge steel and feature a powder coated finish.
One-piece double bracket provides 10" span between top of barre heights 
Bracket mount plate is 1-3/4" wide x 9" tall 
Distance from mounting surface to center of barre is approximately 8". 
Brackets have a 10" top of barre to top of barre spacing.
Barres supports 100 lbs. per linear foot of static weight when properly installed.
Installation
 Longer length barre systems over 8' ship in multiple barre sections. 
The number of brackets required depends on the length of the barre. 
Barre sections must be joined on the brackets. Other brackets may be placed anywhere on the barre but 4' spacing is recommended.
Our stock systems are configured for our recommended 4' bracket spacing. In some cases, bringing the end brackets in a few inches to allow for some barre overhang may cause the bracket spacing to be less than 4' on each end. You may need to purchase a longer barre system. 
The use of a backerboard securely mounted to the wall is recommended so that the brackets may be mounted at the required spacing.
Systems include all components and hardware needed for basic installation.
When barres meet in a corner take 1' off each barre dimension so barres do not touch in the corner.
Wood screws are provided for use underneath each bracket collar to secure the barres.
Allow at least 2' per person or more depending on the activity.
Ballet barres are typically mounted at 42" top of barre height, 42" and 32" for double barres.
Available Size: 3 FT, 4 FT, 5 FT, 6 FT, 8 FT, 9 FT, 10 FT, 12 FT, 14 FT, 16 FT, 18 FT, 20 FT, 22 FT, 24 FT, 26 FT, 28 FT, 30 FT, 32 FT, 34 FT, 36 FT, 38 FT, 40 FT, 42 FT
Available Colors: Black, White, Metallic Silver
Available Wood Type & Diameter: Ash 1.5", Ash 1.75", Oak 1.5", Maple 1.5"
Vita, Inc. warrants its products against defects in materials and workmanship for a period of ten (10) years from the date of original purchase. Exclusions to this warranty include decorative finishes, wood barres, and damage caused by abuse or misuse outside the range of normal usage. This warranty also does not cover damage due to accident, negligence, or modification of any part of the product.
This warranty is in effect to the original purchaser only. In the unlikely event of a warranty claim, the purchaser is responsible for obtaining a Return Authorization Number (RMA) from Vita, Inc. and shipping the defective unit prepaid to the address shown on the RMA. Product must be packaged in its original packaging or packaging affording an equal degree of protection.
Vita, Inc. will repair or replace the defective unit and ship prepaid back to purchaser. Vita, Inc. reserves the right to select return shipping carrier and method. At its option, Vita, Inc. may replace defective unit with a replacement unit that is considered equal or superior to defective unit.
Repair or replacement as provided under this warranty is the exclusive remedy of the consumer. Vita, Inc., its parent company, affiliates or subsidiaries, shall not be liable for any incidental or consequential damages for breach of any expressed or implied warranty on this product. Except to the extent prohibited by applicable law, any implied warranty or merchantability or fitness for a particular purpose on this product is limited in duration to the duration of this warranty.
Some states do not allow the exclusion or limitation of incidental or consequential damages or allow limitation on how long an implied warranty lasts, so the above limitations or exclusions may not apply. This warranty gives you specific legal rights, and you may have other rights which vary from state to state. Use of this product constitutes acceptance of these terms and conditions of warranty.